Contact A Property Lawyer Before Making A House Purchase
If you are interested in investing your hard earned money into residential property in Orewa, you should make sure that you have all of your legal issues sorted before you commit to the house purchase. Fortunately, you can get an Orewa property lawyer to assist you along the way to ensure that you are not making any legal errors or unreasonable commitments.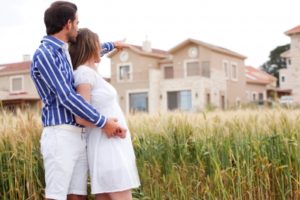 For people who are purchasing their first home, it can be a very confusing time. A specialist property lawyer can help them to understand the legal ramifications of what they are undertaking. This will include things like making sure that they know what it means to take on a mortgage with all the responsibilities and potential risks. A good Orewa property lawyer will also make sure that the Purchase Agreement does not contain any unreasonable clauses.
Unless you have some experience in the field of real estate law, you probably do not know all of the technicalities that relate to your purchase. From the paperwork that needs to be filled out at the start, what reports you need to source, how the mortgage deed is processed, and lodging the Title Deed with Land Information, the government agency for registering land titles in New Zealand.
If you are purchasing a house for use as a rental property, then you will want to know that you are handling everything according to the mortgage stipulations and that you have a clear understanding of your legal obligations as a landlord. For instance, you might not realise that you need to disclose that it is an investment property to the insurance company. Failure to do so could invalidate your insurance cover. You also need to know your obligations for costs such as which part of the water charges you are required to pay and which the tenant is liable for.
When is the best time to hire an Orewa Property Lawyer?
Waiting until after the fact when you have encountered some type of legal trouble is not going to be the best time to hire a property lawyer. Often, if you have made or signed a document, then it can be very difficult to undo those actions. Meanwhile, a good property lawyer could have protected you from the hassle in the first place. So the best time to hire an Orewa property lawyer is before you begin to look at properties that you might buy so they can give you some pointers as to what to look for and potential costs you might incur besides the house purchase price.
Which property lawyer should you hire?
You should find out about the reputation of the various property lawyers covering Orewa.  Check out any comments you might have heard from other people for example. This will let you know which ones would be good candidates to hire and those that should be struck from your list for consideration. Remember that lawyers are people and, as with other people in life, some you get on with better than others so you want to make sure the lawyer you hire is a person you actually like working with.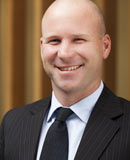 When you are carrying out your research, make sure that you go online to find reviews as well as asking people that you know for recommendations. If you have friends or family who have expressed satisfaction with their real estate purchases, you might want to ask them for advice about a good lawyer to approach.
You should use a combination of personal references from people that you know and those that you find online for the best results. This will give you a broad view of the experience and service of the various property lawyers you are looking at. After all, you want to know that the person that you hire for the task is going to be able to do the very best job and help to avoid anything that might cause you trouble later.
If you are looking for a well-regarded Orewa property lawyer, you can get some good information here or call McVeagh Fleming.